Welcome to Serene Dentistry
of North Salt Lake
Here at Serene Dentistry of North Salt Lake, you'll find a warm and welcoming
environment and friendly people whose goal is to provide a great experience every time you visit.
Serene Dentistry of North Salt Lake is a privately-owned, state-of-the-art dental practice that offers comprehensive general dentistry for patients of all ages and at all stages of life. We love working with little kids, their parents, and their grandparents and providing exceptional dentistry that helps them maintain healthy smiles for a lifetime! Come meet the Serene Dentistry Team of North Salt Lake.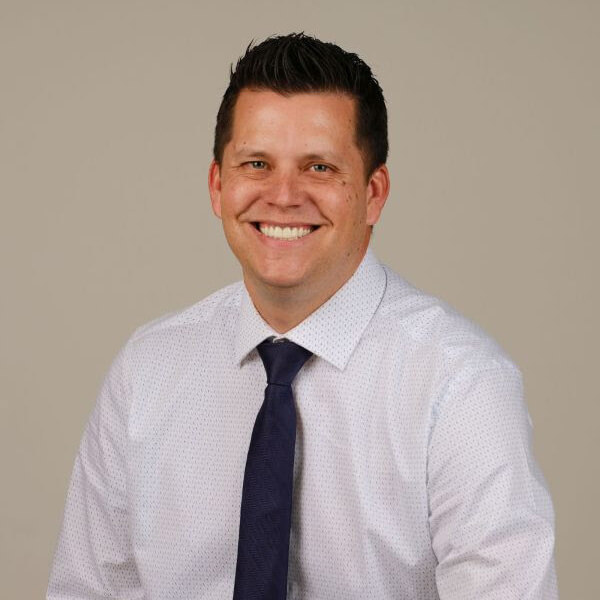 Meet our general dentist, Dr. Will Bates, who's passionate about creating happy, healthy smiles!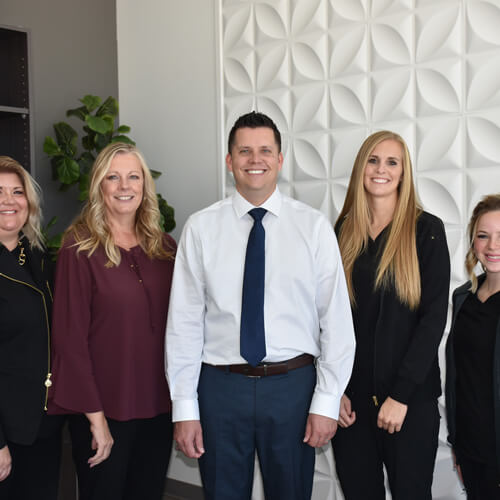 Our caring dental team is ready to provide you with an exceptional, one-of-a-kind dental experience!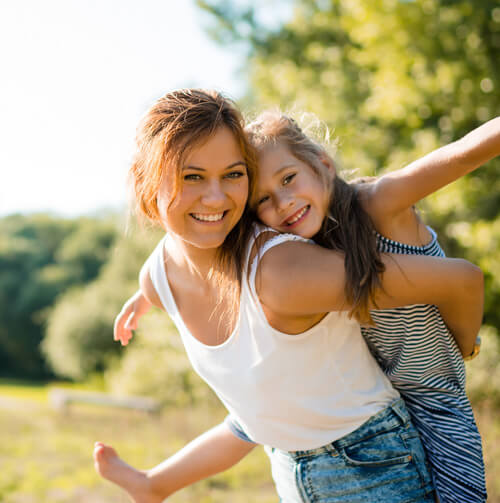 We offer comprehensive general dentistry for all the smiles in your family! Call us to get started!
"I had a filling fall out of my molar and the tooth had chipped a little with some decay so the hole was very large and obnoxious. Dr. Bates filled the tooth very carefully so as to not damage the root, he said it would need a crown before long. He did an awesome job on the filling and I haven't had any pain with the tooth. It has been over three months and it is still doing great. He's an awesome dentist and very kind and meticulous."
Welcome to Serene Dentistry of North Salt Lake
This is the best dental experience I have ever had, that includes the entire staff.
AMAZING office. Such great employees & a positive environment. 10/10 recommend coming to see Dr. Bates!! You won't regret it!!
This was the best dentistry experience I've ever had. The staff is very friendly and I love that they use the latest technology. I would completely recommend Serene Dentistry to everyone looking for a great dentist.
Doctor Bates is a great dentist, the Doctor is very kind and extremely honest.The Doctor squeezed me in on a Saturday,. Doctor Bates is very focused and super skilled.This is my first dental work in years,and i was extremely surprised at his fair rates.The Doctor relieved my severe pain in very professional order and in a very short time.Thank you very ,very much Dr Bates. Becky is at the FRONTDESK and super intelligent and very highly sensitive to clients needs ,not to mention very efficient and very honest and very,very nice ,The Doctors assistants are Tess and Shandy,they are very skilled and know exactly what they do,very professional very kind.In my mind,I have to give everybody (on a scale of 10) a 10 + Thank you very ,very much team Serene Dentistry
Tess Brightenburg
2021-11-13
Starting with scheduling an appointment, Becky was quick to answer and promptly schedule for a routine cleaning. upon arrival, the office is warm, classy, comfortable. readily available waters and office decor that made you feel relaxed. tv(s) yes two in each room, and clean! the office is so clean! the dr has tremendous bed side manner explaining my x-ray findings as well as addressing any questions i had. the nitrous, nitrous works spectacular here! -needless to say my routine cleaning was an experience. i have several areas that are sensitive. with my aggressive nature, aggressive brushing results in sensitive cleanings. my cleaning was pain free. no sensitivity during or after. ill be bringing my kids and family here without a doubt. thank you dr. bates and team for making my experience a positive one!
I had an amazing experience here! Everyone was kind and outgoing. Definitely one of the best trips to the dentist I've had in a while. I would 100% recommend.
Dr Bates is a great Dentist. He has had a lot of experience working on a lot of different types of teeth. We took our kids to get some work done and he was so good with them and made them feel comfortable. The office is new and clean and they really took their time working with us. Didn't feel rushed through to get to the next client.
Thank you for fitting me in on an emergency appointment. Your staff was kind and efficient. You have gained a new customer with our family.
Welcome to Serene Dentistry of North Salt Lake
Serene Dentistry of North Salt Lake is the dental office of Dr. Will Bates, a privately-owned practice where patient comfort comes first. If you are tired of large, impersonal dental organizations and miss friendly treatment tailored to your needs, you will love Serene Dentistry!
We Are a Family-Centered Dental Practice
Dr. Bates and his team love serving families in the North Salt Lake area and providing them with the services they need to achieve and maintain healthy smiles. As an experienced general dentist, he is trained to manage all your family's basic oral health needs right here at Serene Dentistry.
We love treating patients of all ages, from small smiles sprouting their first tooth to grandparents with their own unique dental needs. If you live in North Salt Lake, Woods Cross, West Bountiful, Bountiful, or any surrounding communities, we hope you'll consider making us your dental home!
Up to Date with Dental Technologies
Dr. Bates and his staff make it their priority to stay up to date with new dental techniques. Some devices Dr. Bates uses in his office include Cone Beam, a painless injection device called a Dental Vibe, and a Digital Medit i700 Scanner. Schedule an appointment today!
Enjoy a Calm and Friendly Environment
Dr. Bates understands that anxious feelings often make it difficult for our patients to follow through with needed dental treatment. Our practice name—Serene Dentistry—tells you everything you need to know about the kind of environment we have created for you!
We are outgoing and approachable professionals who always enjoy sharing a laugh, smile, or story with our patients. With the help of sedation dentistry, including nitrous oxide and oral sedation, and comforting amenities like blankets, neck pillows, and TVs in our treatment rooms, our goal is to create a one-of-a-kind dental experience for you.
A Compassionate Dentist Who Understands
Dr. Will Bates is a Utah native and an experienced dentist who understands what it's like to have significant dental needs. After a serious auto accident in high school, Dr. Bates was fortunate to find a compassionate dentist who went above and beyond to get him out of pain and restore his smile.
This experience inspired Dr. Bates to pursue a career in dentistry, and today he is grateful to be able to help others in the same way he was helped.
Personal Connections Matter to Us
We enjoy getting to know our patients and spending time developing strong personal connections. You are so much more than just your oral health, and we know that many life factors play a part in the treatment decisions you make.
By getting to know you, we can understand the part that your family life, career, general health, and budget play and then tailor your treatment accordingly. These kinds of connections also help develop trust, an important quality that helps you feel confident coming to us about any concerns you have.
Schedule Your Next Dental Exam with Us!
We hope we have sparked your interest and would love to meet with you in person to show you what sets us apart from other dental offices in the area. Please call Serene Dentistry of North Salt Lake to schedule an appointment for your next dental exam and teeth cleaning.
Dr. Bates and his dental team look forward to welcoming you!