We Offer Stress-Free Root Canals!
With an experienced dentist and a caring dental team, we'll make your root canal comfortable and stress-free.
Don't Put off Root Canal Treatment – Call Us Now!
Root Canals
At Serene Dentistry of North Salt Lake, Dr. Will Bates recommends root canal therapy to provide pain relief and save an infected tooth from extraction. We know the procedure can stir up negative feelings, but a modern root canal performed by a skilled dentist isn't the dreaded experience many people believe it to be.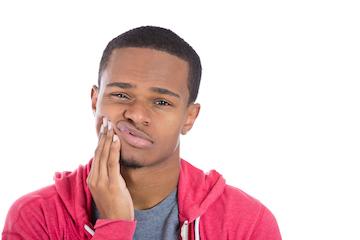 We offer a comfortable and relaxing environment that calms you from the moment you arrive. Using state-of-the-art dental technology, potent local anesthetics, and sedation dentistry, we'll resolve your pain and have you feeling better in no time!
How Does a Tooth Infection Start?
When a chip, crack, or deep cavity compromises a tooth, bacteria can make their way to the interior of your tooth called the pulp chamber and cause an infection. When the pulp becomes infected, the only way to treat it and relieve your pain is by removing the infected pulp during a root canal procedure. 
Some common symptoms of an infected tooth are:
A toothache that continues to worsen
Sensitivity to pressure and hot and cold
Gum swelling or tenderness 
A white bump or "pimple" on your gums
Tooth discoloration 
A bad taste or odor in your mouth 
If you experience one or more of these symptoms, call our North Salt Lake dental office right away. The sooner we see you, the sooner we can remove the painful infection and save the tooth. Without a root canal, your pain would continue to worsen, and our only option would be to remove the tooth.
What Happens during a Root Canal?
First, Dr. Bates uses powerful local anesthetics to numb the part of your mouth he's treating. The first step is to numb your mouth with a local anesthetic so you won't feel anything during the procedure.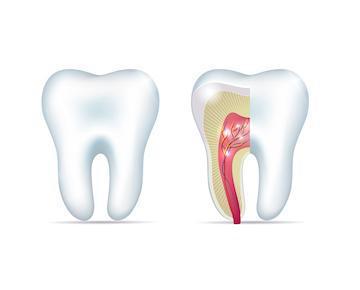 Next, he creates a tiny hole to access the inner area of the tooth to remove all the infected pulp. After he disinfects the tooth, our root canal dentist places a sterile filling in the hollowed-out portion, seals the tooth, and places a temporary filling to protect it. 
We will let you know what to expect as the tooth heals, but some soreness is common and can last for a day or two. This is perfectly normal and can typically be resolved with OTC pain relievers like ibuprofen. 
After about two weeks, you will return to our North Salt Lake dental office so Dr. Bates can protect the tooth with a final filling or dental crown, depending on its location.
Discover Stress-Free Root Canals
Root canal treatment is more comfortable and efficient today than it's ever been. In addition to a streamlined procedure, we offer nitrous oxide (laughing gas) and oral conscious sedation so you can get the care you need without any stress or anxiety. 
Do You Need an Emergency Root Canal?
The pain of an infected or abscessed tooth can be unbearable, and we don't want you to experience that. If you notice any symptoms, call us right away so we can get you in and see if you need treatment. You may not like the idea of having a root canal, but postponing it can have life-threatening consequences. 
Please call our North Salt Lake dental office so we can protect you and your oral health and get you the prompt treatment you need.