We Treat Small Smiles of All Ages!
Our gentle-touch children's dentistry will help your child develop a positive attitude about dental care!
Schedule Your Child's First Dental Visit Today!
Children's Dentistry
At Serene Dentistry of North Salt Lake, Dr. Will Bates enjoys providing gentle-touch children's dentistry and helping the kids in our community develop healthy oral habits. As a father of four, Dr. Bates knows how to meet a child on their level to gain their trust and make dentistry a happy, positive adventure.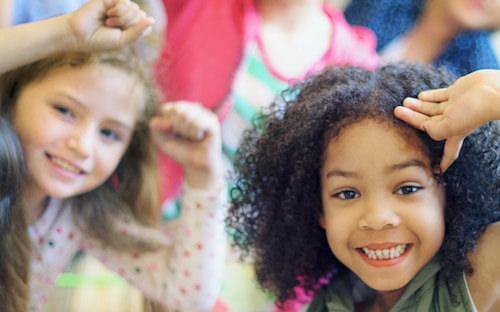 Children's Dentistry for All Ages
The sooner we see children, the sooner we can start to instill in them a healthy, positive attitude about dental care. The American Dental Association agrees and recommends that kids have their first dental visit no later than their first birthday. 
At this age, our goal is to create a stress-free experience so children can get to know our dental team and the new surroundings at their pace. Dr. Bates can count their teeth, let them hold the little mirror, and give them a ride in the dental chair. 
Each visit that ends on a positive note builds their confidence in us, and when we need to start dental exams and cleanings, they will be ready to hop right up in the dental chair like a little pro. 
Baby Teeth Are Important for a Healthy Smile
Baby or primary teeth exist to hold space in your child's jaw until permanent teeth are ready to erupt. We need to keep baby teeth healthy because if a baby tooth is lost too soon, surrounding teeth can start to drift into the opening. This means that when the incoming permanent tooth appears, it doesn't have room to emerge in the correct straight position. In some cases, this movement can eventually lead to the need for orthodontics to correct.
Childhood Exams & Teeth Cleanings
Starting at age one with their first dental exam, our children's dentist provides preventive dental treatment. Even though there may not be much dentistry to do, the process of coming to the office, sitting in the dental chair, and interacting with Dr. Bates continues to help them develop confidence in us and the process. 
According to the American Association of Pediatric Dentistry, children need dental checkups and teeth cleanings every six months, just as adults do. If we can prevent cavities and gum disease from developing, we can ensure that they have a fun, happy childhood free of dental problems.
Preventive Childhood Dental Treatments
As your child grows, we'll recommend preventive dental treatments like dental sealants and fluoride and customize a sturdy mouthguard if they participate in sports.
Dental sealants are a thin plastic coating applied to uneven tooth surfaces like those found on molars. This layer of protection seals out bacteria and food particles that cause cavities and provides protection for several years before wearing away on their own. 
Fluoride promotes strong, healthy teeth and prevents new cavities from developing. Your child may already get sufficient fluoride, but if our dentist finds they don't, he may recommend a supplemental application.
All kids should wear custom mouthguards for sports like football, soccer, and basketball. Instead of generic mouth guards, we can create a customized version that fits your child's mouth perfectly and provides protection from tooth injuries.
Schedule Your Child's First Dental Visit in North Salt Lake, UT 
Dr. Will Bates and his team at Serene Dentistry are always delighted to welcome children to our North Salt Lake dental office. We would love to meet your child, so please call us to schedule a dental exam so we can get started!