Trust Us with Your Family's Smiles!
Comprehensive family dentistry lets everyone in your family get quality care in one convenient location.
Personalized Dentistry for Everyone in Your Family!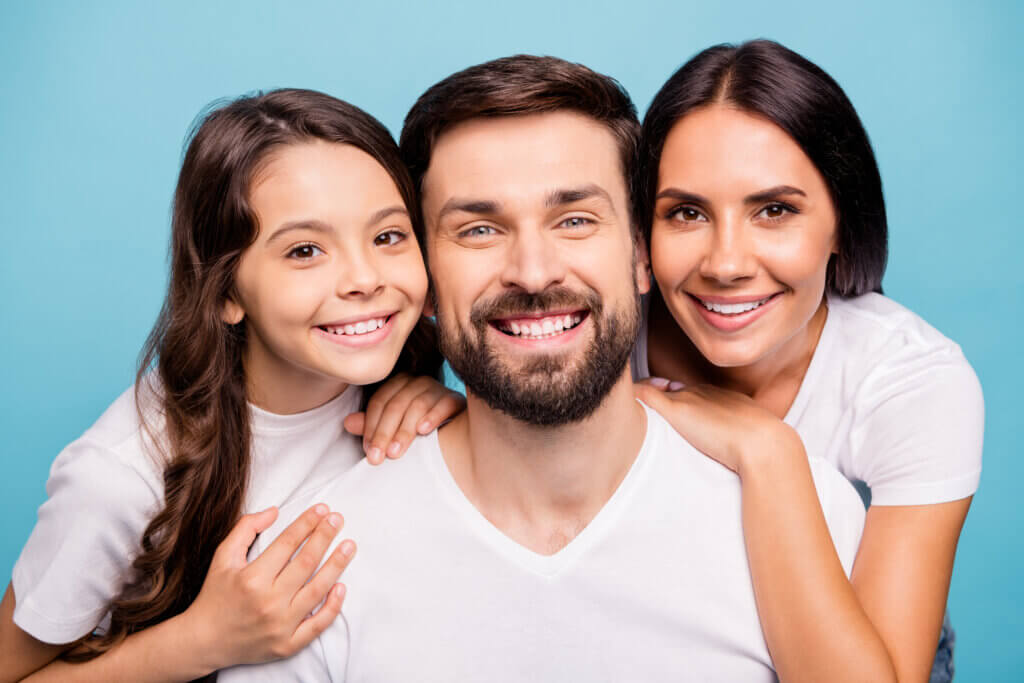 Family Dentistry
At Serene Dentistry of North Salt Lake, your family is essential. All our treatments are carefully curated for the individual to provide a personalized, thorough, and exceptional experience. As such, we offer the best family dentistry in North Salt Lake, Utah. 
What is Family Dentistry?
Family dentistry is a branch of dentistry that focuses on the family. Family dentists undergo further training than regular dentists and are certified to treat children. Family dentistry is crucial, as children have unique needs and dental situations. On the other hand, general dentists have age restrictions they need to work around. Family dentistry is perfect for families who want a reliable, full dental pitstop to care for their family's needs. 
Why is Family Dentistry Important? 
Family dentistry is essential because your family is important. When you invest in the best available care, you give them the gift of health, safety, and a bright set of teeth. Our clinic allows families to come together, clean their teeth, and learn about good oral hygiene. 
What Treatments do we Offer?
What are the Benefits of a Family Dentistry?
Variety of Treatments.

Family dentists offer many dental treatments vital to large and growing families. Rather than jumping from clinic to clinic, settle down in an open, friendly office where every procedure is always available. 

No Age Limitations.

As mentioned, general dentists may have hidden age restrictions behind their treatments. Instead of finding out the hard way, choose dentistry with open doors to everyone. 

Lasting Relationship.

An ongoing partnership between a dentist and a family can last a lifetime. The same babies you bring in for the first time will soon be getting mouthguards for football practice. Give your family a strong ally in your pursuit of health and safety. 

Family History.

With all your family history safely stored, we'll be able to offer the best treatments at all times. We'll keep all previous dental issues, surgeries, allergies, and sensitivities on record. This way, we can trace back infections, root problems, etc. 
Family Dentistry in North Salt Lake
At Serene Dentistry of North Salt Lake, everyone is family. Dr. Will Bates and our team have decades of relevant experience dedicated to families across the Salt Lake valley. We operate on a patient-centric approach focusing on high-quality treatments, resources, and care. With your help and our treatments, we can treat, heal, and restore smiles across the nation. 
Schedule an appointment to get started today.